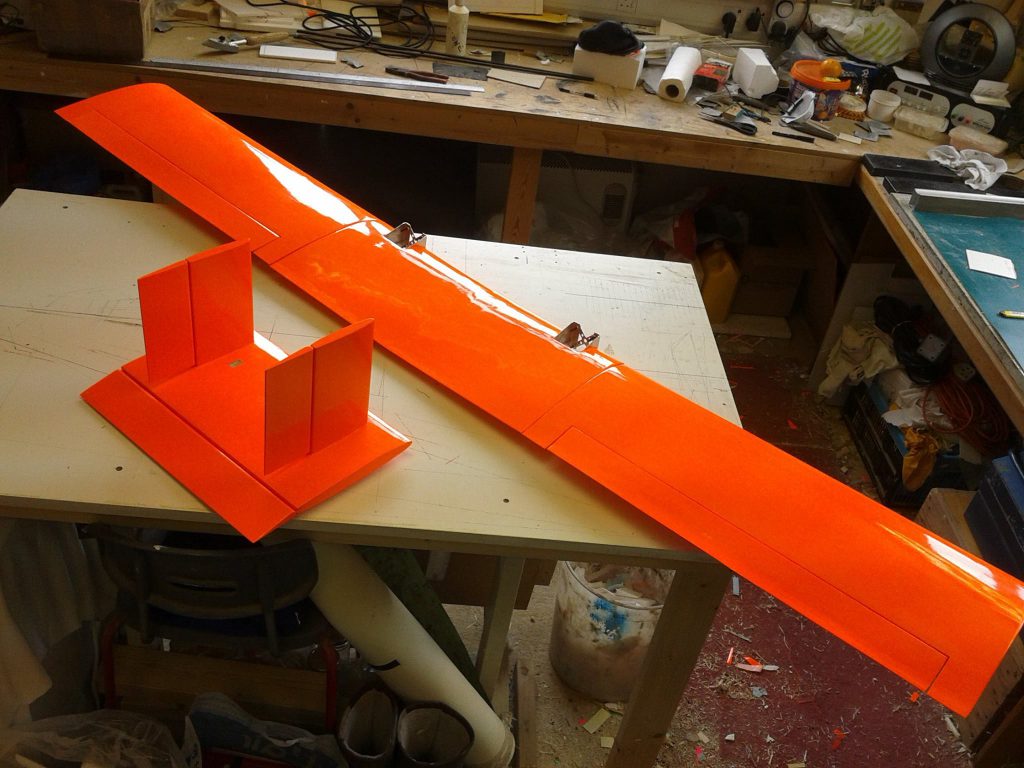 Testimonials
First rate service and friendly to deal with. Cut to my requirments with all washout and servo cutouts done.

Cost £75.00 delivered. And that from ordering on Monday AM, delivery Thursday PM

The wings are very good quality aswell.
BigFun: Capable of some startling manouevres. As the name says, it's loads of fun to fly.
Incredible service. Bill knows his stuff and has over 40 years experience. Definitely the place to go.
Hi Bill, just wanted to say thank you, wings turned up yesterday. I was not expecting what I have Absolutely amazing build quality, just shown my local RC shop, he is remarkably impressed.! Once again, thank you very much.!
Hi Bill,

Just wanted to let you know the Delta has flown. I built it as a tail dragger in the end. I think it will cope better with our rough patch. I maidened it on Sunday. I fitted it with a Thunder Tiger GP25 I had knocking around. It flew very well. I needed to increase the reflex on the elerons after the first flight (needed a lot of up trim!). The next flight was extremely good. Slow speed handling is excellent barely any stall. It just sort of mushes along rocking the wings. It flies better than I thought on the 25, struggles to get off our soggy long grass at the moment but would be fine on short dry grass. I think I may go up to a mid 30 size engine to give it more vertical oomph.

Thanks for supplying me with a truly stunning set of wings.

Andy
Hi Bill

Received my Acrostar style wings today, along with the other items to complete. All arrived okay as it was well packaged. The Balsa for the ailerons etc, is really of excellent quality, and the covering of the wings. Superb! My thanks to you also for your good wishes plus the extra wood for the wing tips. Will post you a picture of the model when wings completed.

Many Thanks

Brian
Many thanks Bill,

Received today and very pleased,

Regards,

Tony

Hi Bill
Received the Uno wing today, Looks top quality. No damage in transit, thanks for all your help. I'm sure that I will be in touch for more wings knowing what my landings are like flying in the gales from the North Sea.

Regards

Colin
Hi Bill,

The cores arrived today undamaged and very soundly packed.

I am very pleased with them, they are exactly what I wished for and

are beautifully made .I shall spread the word in our club about your

service though ,sadly, most of these ARTF people wouldn't know where to

start. So a big thank you to you.

Regards,

Colin .
Hi Bill

I have finished the X-pert with your wing and have enclosed a couple of pictures.

The wing was of very high quality.

Many Thanks

Dave
Many thanks for Dakota wing panels, received today, very good job.
I've been off work with a cold so haven't checked the Albemarle wing yet.
I'll let you know ASAP.
Regards, Frank .
Hello Bill,
Belated thanks for the Albemarle wings, delivered safely the other week. Nice job.
Could you please e-mail me an invioce for these wings (not the Dak), for me to show the Trust for our records?

All the best,
Frank
Hi Bill,

Many thanks for supplying the foam wings as requested, I received the package last week but have been away for a few days so couldn't contact you earlier.

Your wing service is superb and the quality excellent, I look forward to building the model and will certainly recommend you to all my friends and club mates.

Once again, thanks for a quick and efficient service.

Regards

Mike
Dear Bill.

Hi again, it's not much of an excuse but I've lost your address, please can you resend it to me and I'll send the extra payment. Bob has let me know how pleased he is with the wings and tails, and says thank you.

Once again sorry for the delay but as usual it's hectic here.

Kind Regards
Ian
Hi,

Wings arrived safely…. and well done…. this will keep me busy!

VMT

John
Dear Bill

Just a note to let you know that my new wing arrived safely an hour or
so ago – just what the doctor ordered!

Many thanks and Happy Christmas

David
Hi, have had a number of wing sets for Buckle Super 60 in the past, and the two part (2 x 30ins) for a no dihedral wing have been near perfect. As I want to increase the span what is the limit on length for each half? I was hoping to increase the span to 72″(2 X 36″) would be perfect.

Roger
Good news!

Never before have I known a Sunday delivery from anyone but the postman has just knocked at the door with the wings. Whether they'd forgotten to deliver it during the week I don't know but at least they're here now – and looking very, very good.

Next year I intend to double the size of the model for an experiment and if it's OK with you, I'd like you to do the wings again for me.

Thanks again

Alan
Hey Bill!I'm sorry I forgot to get back to you. The cores look great thanks. I think the wing tips are too thin so I'll adjust that next time. Thanks a lot for your great service.
Emil.
When the plan arrives, i'll ask you to do the wings and tail, if you would; (the others youve done are excellent! )

Dave
Deck arrived this morning. Looks great. We be in touch.

Regards
Hi Bill. The wings arrived on saturday but i didnt get them unwrapped till sunday evening!!  Beautiful job!!  Will be a shame to cut them for ailerons and flaps!!!  I should get started on this a lot quicker then i did with the chilli wind. Will send you details when complete.

Many thanks

Alastair